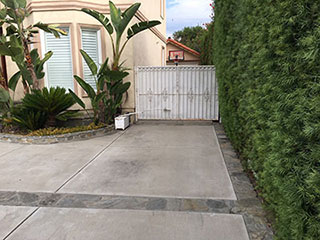 Our experts recommend that every gate owner occasionally subject their system to a few short tests in order to ensure both its efficiency and that it is safe to use.
Nip the Problem in the Bud
Everybody knows that 'prevention is better than the cure', and yet some people still fail to follow this proverb in several aspects of their lives. A safety test will give you a fair idea about the current condition of your property. It will highlight the evident flaws and defects that may require repairing. Tending to such minor issues before they get out of hand will make your life easier.
Safe Gate = Safe Family
Every member of your household uses your driveway – both adults and kids alike. While strict safety precautions are taken during the system's installation, it can still be prone to malfunctioning as time goes by, due to a faulty hinge or a loose connection, for example. While a safety test can help detect such faults early, it can also give you an idea about how foolproof your gate is. You'll be able to ascertain any potential issues that would-be intruders could exploit, which will allow you to get those handled and thus you'll be able to avert future incidents.
Ensuring that Your Gate Meets the Safety Standards
While residential gates mainly use low-powered motors, they still need to follow some of the safety standards commercial systems do. A professional safety test will ensure that the opening and closing forces of your system are within their limits. Additionally, your system must be equipped with safety sensors that detect an object in the moving door's path and automatically reverses the system to prevent it from closing down on that obstacle. These crucial components must be checked from time to time to make sure they are properly aligned and that their lenses are clean and unscratched.
The Safest Way to Use Your Gate
It is a subject that is often neglected by companies or house owners, but there is a proper method to use a gate. The easiest way to make sure you are doing so is to follow your owner's manual to the letter, and contact professional assistance whenever you discover an issue.
If you want your gate to be professional inspected, or you require any other type of gate related service, our technicians in Los Angeles, CA are the best around.