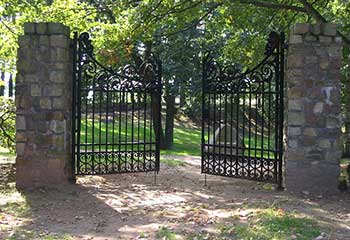 Steel Gate Repair
Customer Issue: Mr. Panella's private historical museum included a 1920's era steel walkway gate that he wanted to integrate into the walkway itself. For that, it would need some careful installation and restoration work.
Our Solution: We spent most of our time on this job carefully removing rust and welding up small cracks in the steel slats. After covering the restored gate with a new layer of rust-preventing finish, we set about creating hinges to lower and lock the gate's still-serviceable hoops around.
Terrance Panella
- Claremont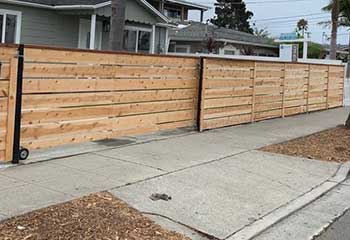 Sliding Gate Repair
Customer Issue: Mr. Charper's sliding gate got stuck partway open, which meant no one could drive in or out of his hardware store's warehouse parking lot.
Our Solution: We looked at the stuck gate, and found that one of the rollers came loose and had jammed inside of its track. We disconnected the opener and then used a pair of jacks to raise the gate up high enough for us to change out the wheel. It was a delicate process, but worth it in the end!
Dominic Charper
- Claremont